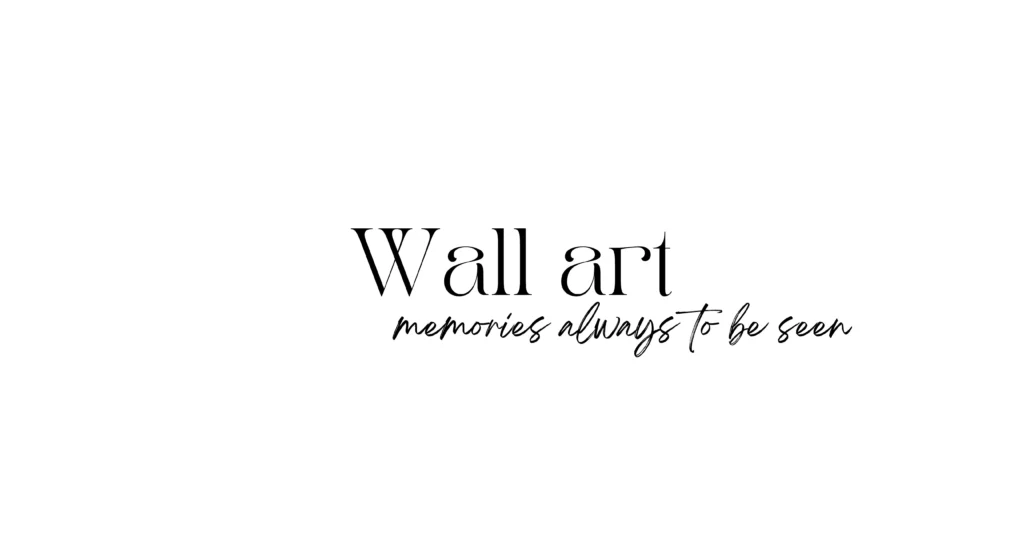 Discover the hidden value of printed wall art in our digital age. Investing in wall art can transform your living space, creating a unique atmosphere that reflects your style. You can also divide the cost into three convenient interest-free instalments, allowing you to enjoy your desired items without needing full upfront payment. Elevate your home and indulge in the transformative power of wall art today.
Acrylic Sphere
The Acrylic Sphere is a striking piece made from ultra-high clarity Acrylic. It begins with your image printed on Fujicolor Crystal Archive Professional C-Type Paper. It is then meticulously mounted on laser-cut, diamond-polished 5mm thick acrylic, extending to the edges. The acrylic print is further reinforced with a durable 3mm Foamex backing, perfect for contemporary settings.
Included with the print are hanging devices and stand-offs, allowing it to be displayed in a way that appears to be floating from the wall. The circular crop of the acrylic sphere offers unique display options, creating a visually stunning artwork that stands out.
This exquisite product features sleek edges and a crystal-clear, high-gloss finish. Its exceptional clarity and depth intensify the properties of your image when mounted under acrylic, enhancing vivid colours and adding dimension to shadows.
Each Acrylic Sphere is handcrafted by a skilled craftsman in the UK, ensuring exceptional quality. For your convenience, all wall products are carefully packaged in a sustainable presentation box.
Acrylic Sphere Prices
40″ – £799
30″ – £599
24″ – £449
20″ – £349
16″ – £299
Bubble Wall
Introducing our captivating Bubble Wall, a stunning display featuring three different sizes of acrylic spheres. Each sphere is meticulously crafted from ultra-high clarity acrylic, ensuring a crystal-clear and glossy finish that enhances the beauty of your cherished images.
If you have many cherished images and struggle to choose just one, don't worry – we're here to help. Our current collections of acrylics offer a diverse range of options for displaying your favourite photos in your home. From single prints to multi-panel arrangements, you can create a personalized and visually captivating legacy wall that showcases the images closest to your heart.
Let us assist you in transforming your wall into a gallery of memories. Explore our collections and embark on a journey to curate a meaningful and visually captivating display that brings joy and nostalgia to your everyday life. With our high-quality acrylic prints and the captivating allure of our Bubble Wall, your cherished images will always be in front of your eyes, creating a truly remarkable and personalized space.
Bubble Wall Price
30″ + 20″ + 12″ – £999
 Significant savings of £198 compared to the regular price of £1,197 when items are bought separately.
The Floating Frame
Introducing the Floating Frame, a stunning and impactful addition to our collection of framed wall art. This exquisite piece is meticulously hand-finished with a selection of metallic colours that beautifully frame your fine art print. The frame features a deep shadow gap, creating a captivating floating effect between the frame and the image.
Each Floating Frame is skillfully handcrafted by our expert framers in the UK, ensuring exceptional quality and attention to detail. The wooden frame is FSC-approved, meeting sustainable sourcing standards.
To ensure its safe arrival, the Floating Frame is carefully packed in a sustainable presentation box, ready to be displayed and admired.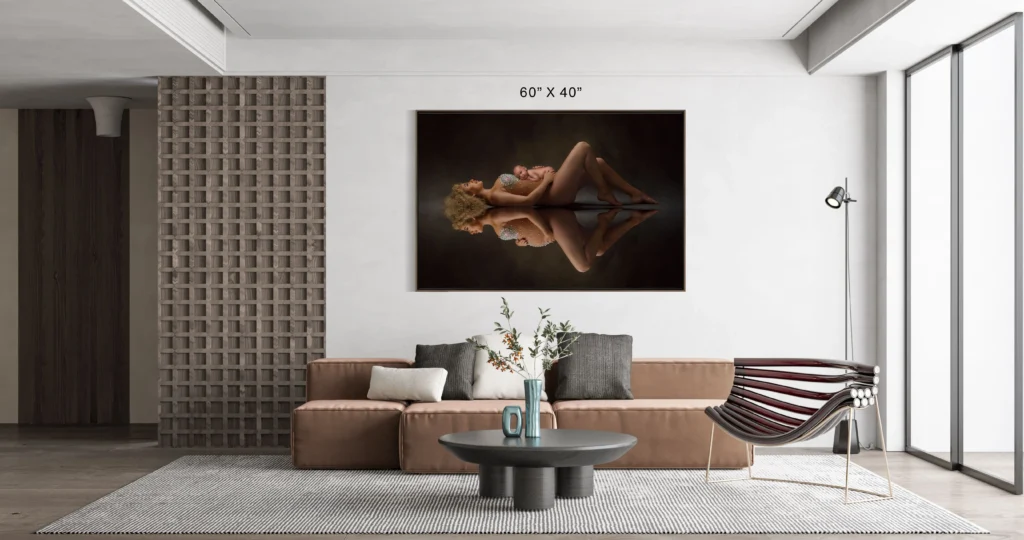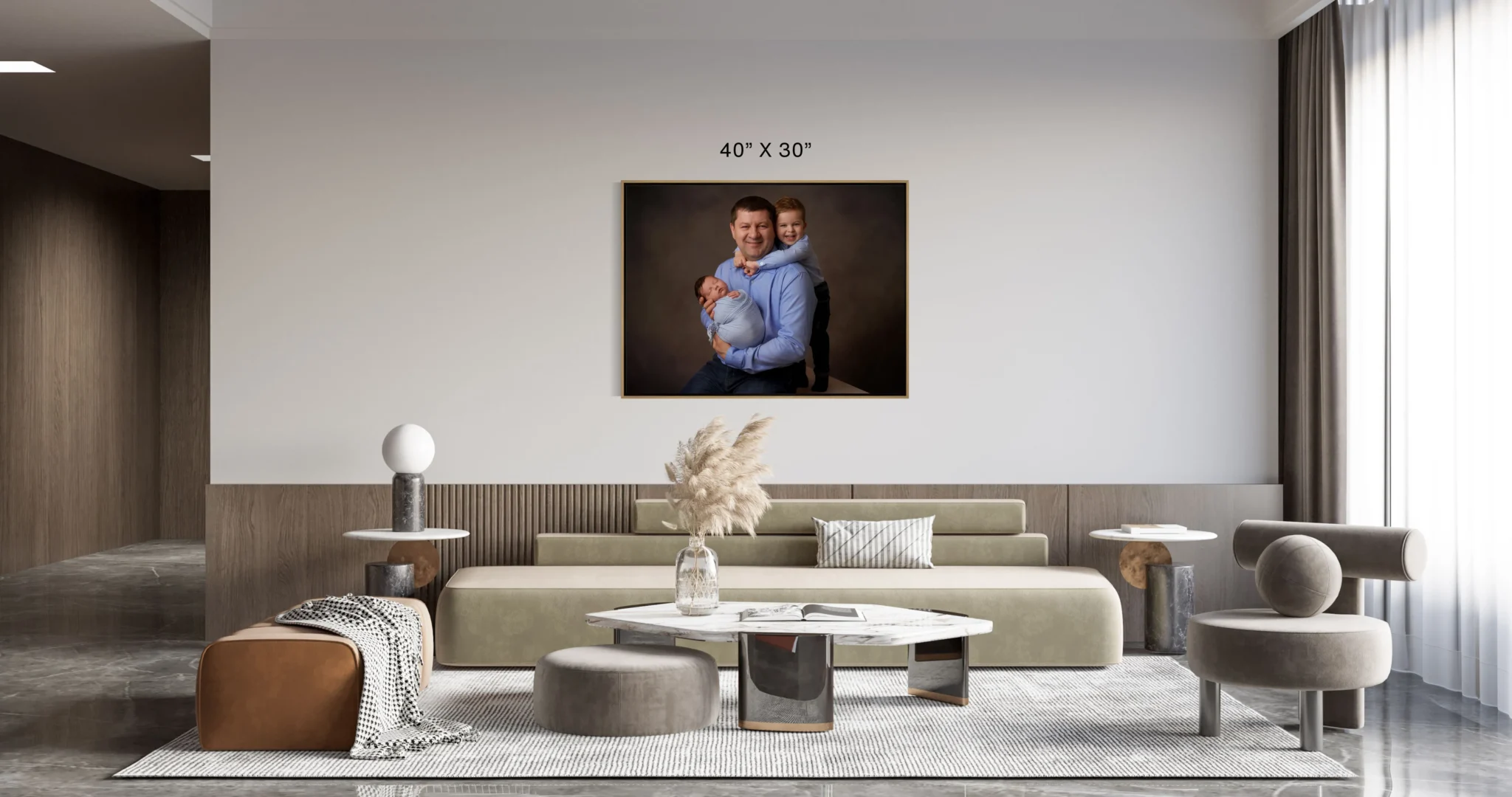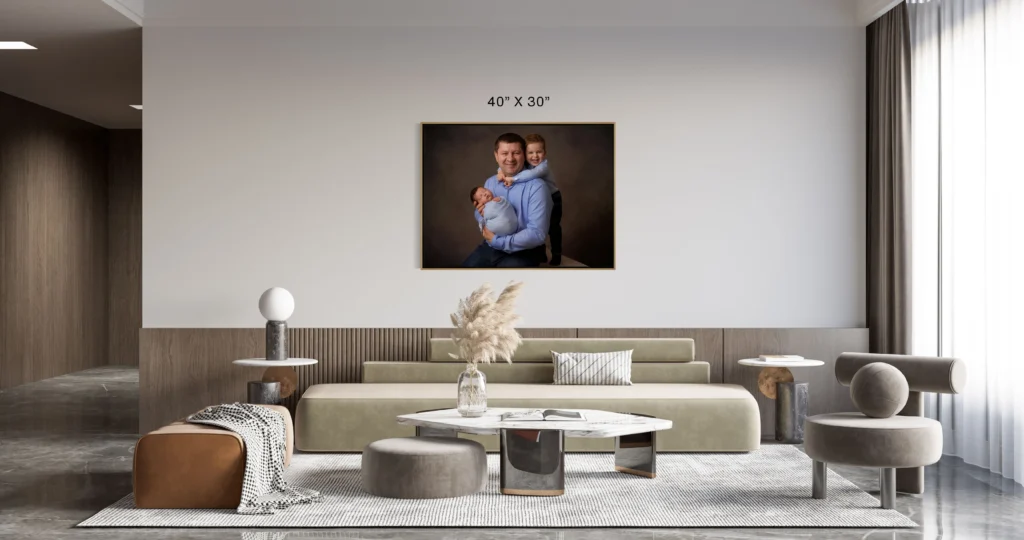 Floating Frames Prices
60″ x 40″ – £999
40″ x 30″ – £699
30″ x 20″ – £449
24″ x 16″ – £349
Gallery Frame
Introducing our exquisite Gallery Frame, a perfect choice for those seeking a blend of vintage charm and contemporary style in a photo frame.
The Gallery Frame features a timeless raised edge profile that gracefully transitions into the frame's rebate, adding an elegant touch to your photograph.
Crafted by skilled framers in the UK, each frame is meticulously hand-painted and intricately detailed. It is available in three distinctive, aged finishes that effortlessly complement any interior decor.
We use Fujifilm Crystal Archive Matte Print in our frames, ensuring a high-quality, professional result. Additionally, for those seeking reduced glare and enhanced clarity, we offer an anti-reflective acrylic option.
As part of our commitment to sustainability, we plant one tree for every frame ordered, contributing to a greener future. The wooden frame is FSC-approved, reflecting our dedication to responsible sourcing.
To ensure its safe delivery, the Gallery Frame is thoughtfully packed in a sustainable presentation box, ready to be showcased and admired. All framed prints come with a standard white mount, measuring 2 inches wide, adding a touch of elegance to your displayed artwork or photograph.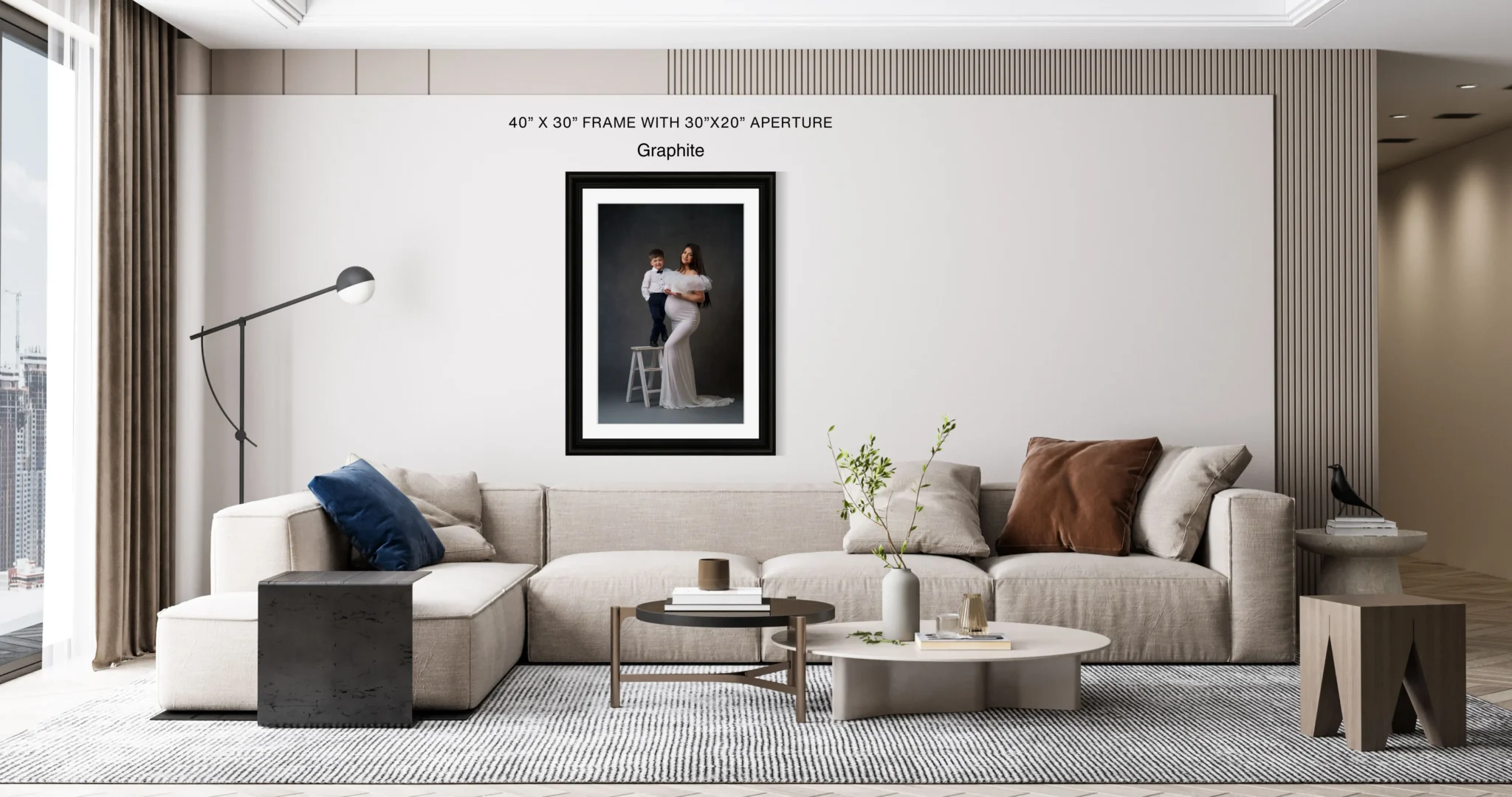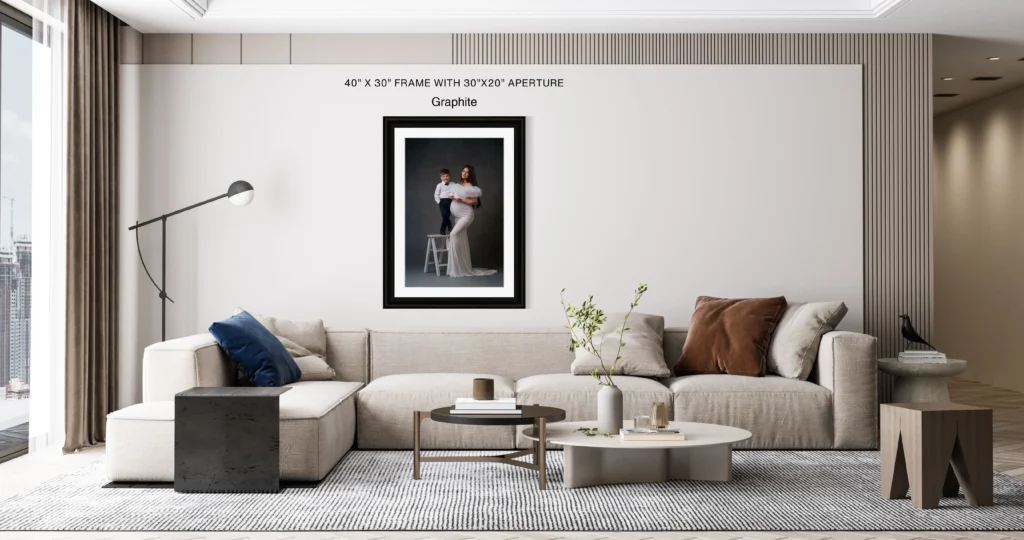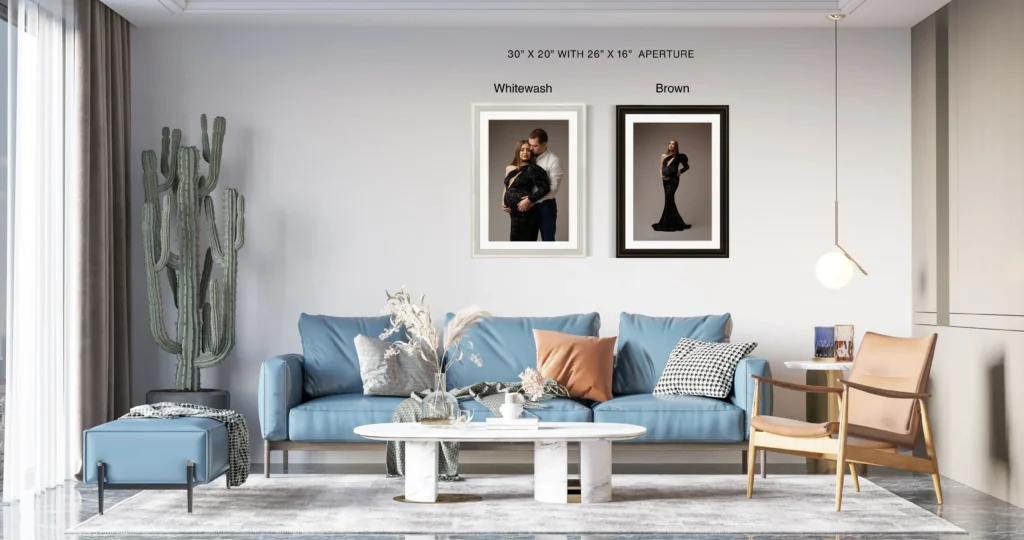 Gallery Frames Prices
44″ x 34″ – £749
40″ x 30″ – £699
30″ x 20″ – £499
24″ x 16″ – £349
Folio Box
In our packages, you'll find pre-assembled 8″x10″ prints artfully framed and accompanied by a meticulously crafted box. We firmly believe that the exceptional images we capture deserve nothing less than the finest-quality products on offer.
Additionally, we encourage you to take advantage of the option to order additional prints of your most cherished photos as a meaningful gesture to share with your loved ones.
As the standard choice, our professional-grade prints allow you to create exquisite keepsakes that can be cherished or given as heartfelt gifts to those with a special place in your heart.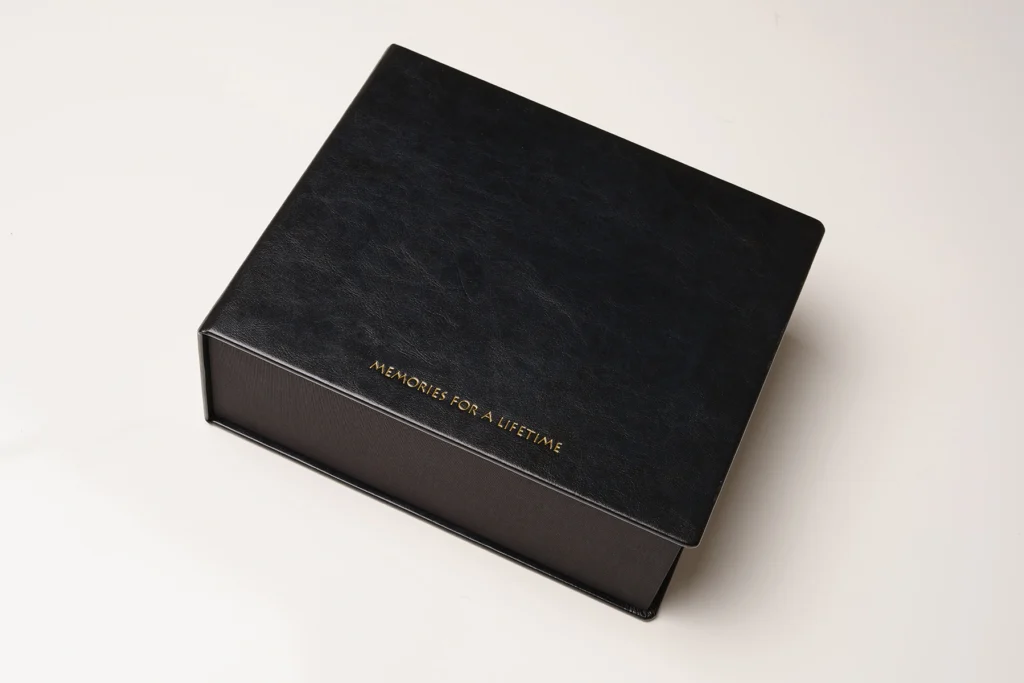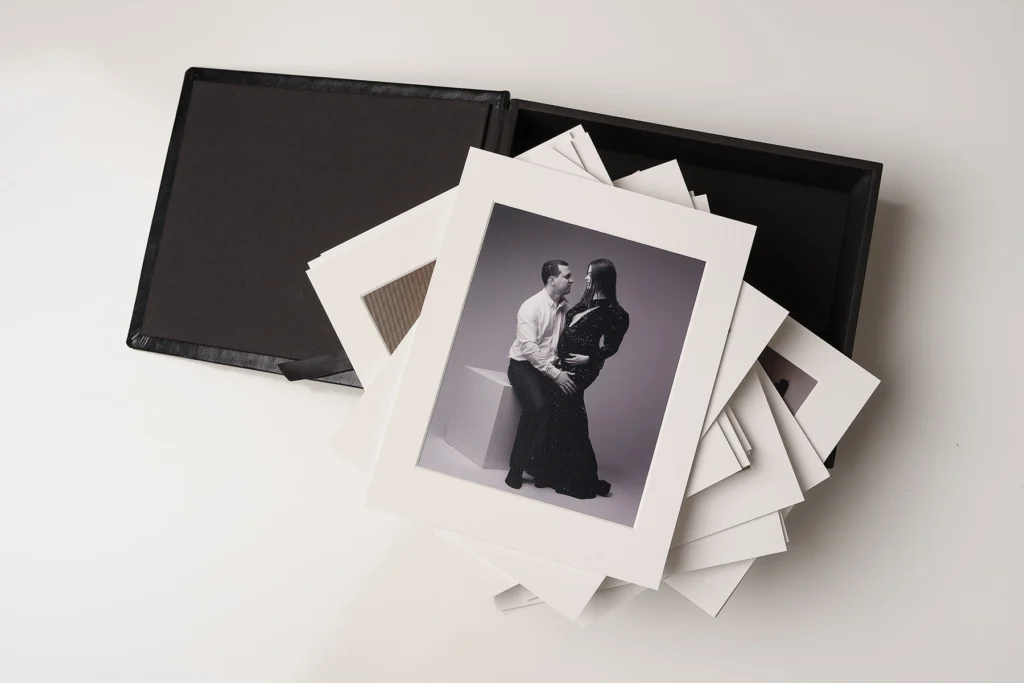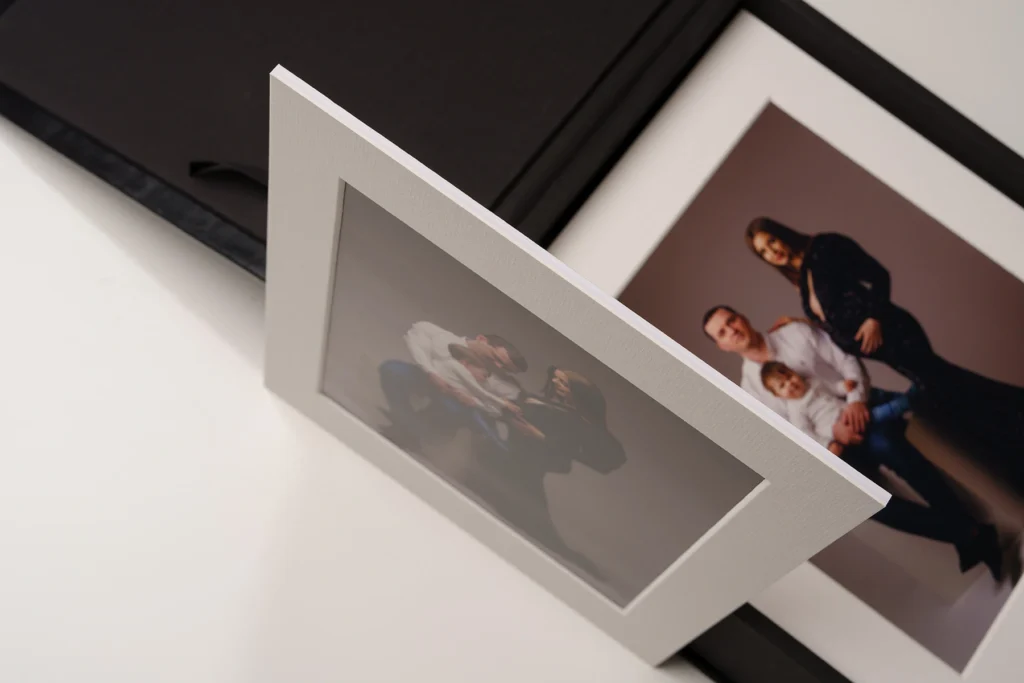 Folio Box Prices
Box of 20 prints – £349
Box of 10 prints – £249
Box of 5 prints – £149