The Importance of a Maternity Photoshoot
The Importance of a Maternity Photoshoot
Cherishing the Beauty of Pregnancy
Pregnancy is a unique and incredible experience that deserves to be remembered and cherished. As a photographer, I understand the significance of this time. I am passionate about capturing pregnancy's beauty and elegance in a way tailored to my client's needs and desires.
When it comes to maternity photoshoots, I pay attention to every detail to ensure that my clients have a memorable and unique experience. I take pride in capturing images that elevate the significance of my clients' pregnancy journey as a lasting reminder of the joy and excitement of bringing new life into the world. This is why a maternity photoshoot is essential for women who want to preserve their memories of this particular time.
Investing in a maternity photoshoot is an investment in the memories and heritage of your family. With my ability to personalize each photo shoot to meet your specific needs, I can ensure that the images you receive perfectly represent your style and taste. Whether you prefer a classic and elegant look or a more modern and eclectic style, I work with you to create meaningful and timeless images.
One of the most incredible benefits of a maternity photoshoot is celebrating your body and the pregnancy miracle. You can see how beautiful you are inside and out through images that highlight your growing belly and the joy of this particular time. Pregnancy can be a time when women feel self-conscious about their bodies. Still, a maternity photoshoot allows you to embrace your beauty and cherish the changes that are taking place.
We all know these comical difficulties faced by pregnant women:
1. "Bump" Management: Suddenly, you have this new appendage attached to you, and it's constantly getting in the way. You bump into door frames, tables, and even people!
2. Cravings: You can be craving the most unusual combinations of foods at the most unusual times of the day and night.
3. Sleep: Sleeping becomes a game of Twister as you try to find a comfortable position with a belly that won't stay still.
4. Shoe Shopping: Say goodbye to your favourite high heels and hello to flats, sneakers, and loafers.
5. Fashion Dilemma: Dressing for comfort and style becomes a challenge as your body shape changes, and clothes that once fit perfectly now make you look like a clown.
6. Mood Swings: Your emotions go from zero to a hundred in a matter of seconds, leaving everyone around you wondering if it's safe to approach.
Pregnancy can be challenging, but it's all worth it when you meet your little bundle of joy!
A maternity photoshoot is also an opportunity for couples to bond and celebrate the upcoming arrival of their new family member. Whether it is your first child or fourth, a maternity photoshoot is a special moment that allows you to cherish the bond between you and your partner, as well as the bond between you and your baby. By capturing images of the two of you together, you can preserve the love and excitement of this time, creating memories that will last a lifetime.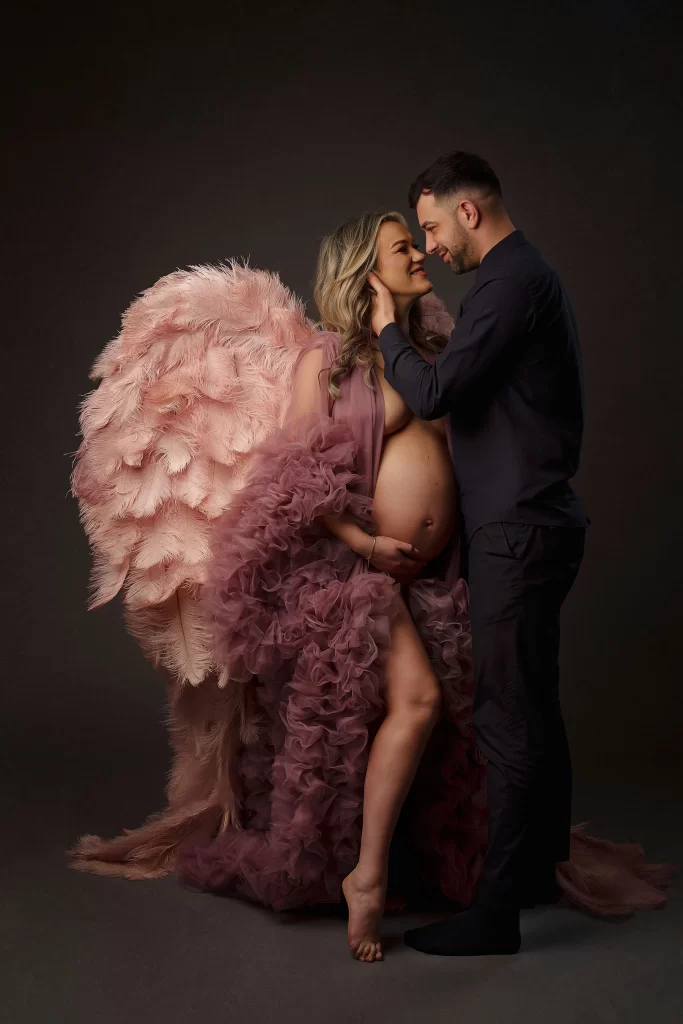 I have experience capturing maternity images and know how to pose my clients in a way that highlights their beauty and showcases the joy of their pregnancy while also considering any concerns they may have about their bodies. I work with each of my clients to create images they will cherish for years.
One of the women's biggest concerns when considering a maternity photoshoot is the cost. While the investment can be significant, it is essential to remember that these images are an investment in the memories and heritage of your family. They are a way to preserve the beauty and significance of this special time, allowing you to look back on your pregnancy journey with joy and pride for years to come.
The quality of the images is also an important consideration. As a professional photographer, I use high-quality equipment and techniques to capture each pregnancy's beauty and elegance, producing clear, vivid, and timeless images. I work with my clients to ensure that the images they receive perfectly represent their personal style and taste, capturing the essence of their pregnancy journey in a meaningful and memorable way.
In conclusion, a maternity photoshoot is a one-of-a-kind opportunity to celebrate the beauty and significance of pregnancy. Whether you are looking to preserve memories of this important milestone for years or want to have a set of stunning images to share with friends and family, I offer my expertise and experience to help you achieve your vision. With my attention to detail and commitment to capturing the essence of this special time, I will work with you to create images that truly reflect you and your family. So why not take the time to celebrate this landmark moment in your life and allow me to capture the beauty and joy of your pregnancy journey?
As a maternity photographer, I curate images that reflect each client's unique story. I aim to embellish this time's memories and create unparalleled images of their quality and beauty. By customizing each photo shoot to meet your specific specifications, I can help you discover the beauty of pregnancy and create images that serve as a testament to the miracle of life.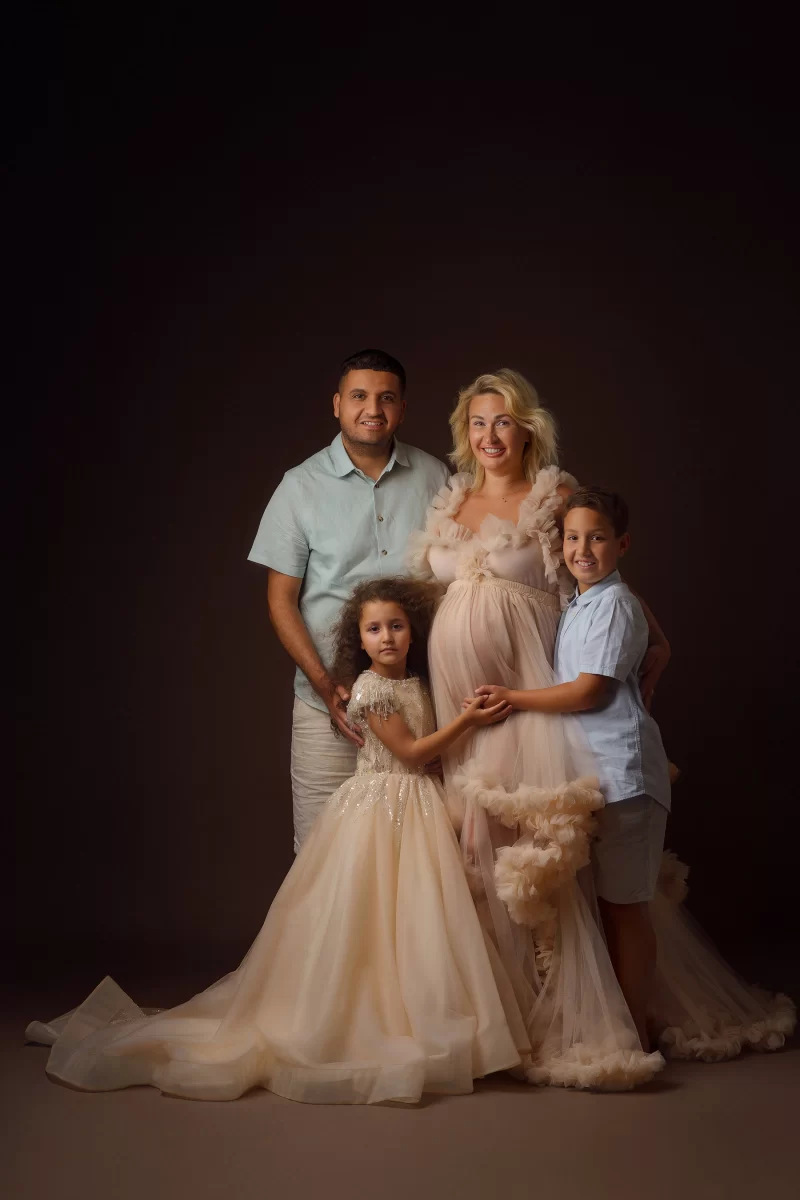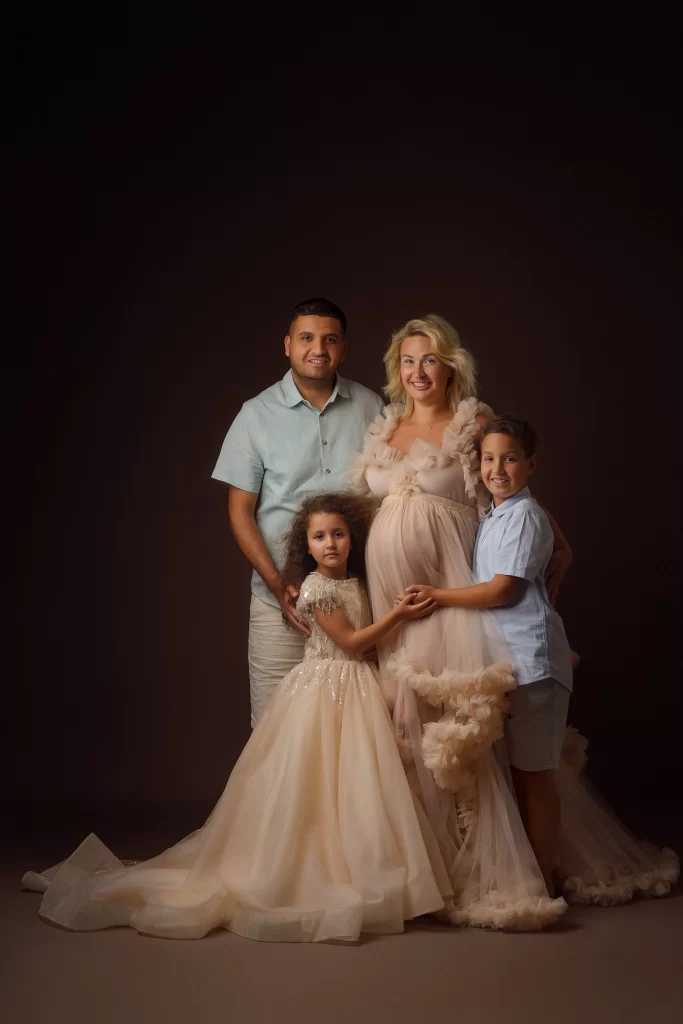 So, if you're looking for a photographer to capture the essence of your pregnancy journey and create images that truly reflect you and your family, look no further. Contact me today, and let's begin capturing the memories of this incredible milestone.
Mihaela Mocanasu
13th February 2023